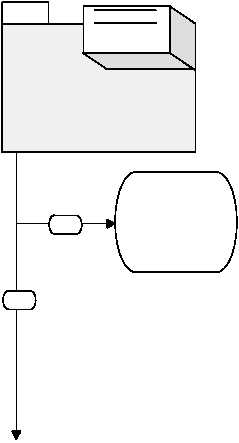 TM 9-2320-364-20-2
2-1756
2.  PARKING BRAKES ON AXLE NO. 3 DO NOT RELEASE (CONT).
Parking brakes on Axles No. 4
and No. 5 operate correctly.
Both brakes on Axle No. 3 fail
to release.
Air lines and fittings OK.
Relay spring valve No.1 not
leaking.
Relay spring valve No. 1
faulty.
Air chambers faulty.
Brakes faulty.
KNOWN INFO
POSSIBLE PROBLEMS
TEST OPTIONS
REASON FOR QUESTION
Pressure test.
YES
NO
Replace relay spring
valve No. 1 (12-16).
Verify repair, go to
Step 7 of this Fault.
4.
Does the relay spring valve
No. 1 operate correctly?
If the relay spring valve No. 1
fails to open, it will not provide
air to release the parking brakes.
WARNING
Read   WARNING
on Page 2-1757