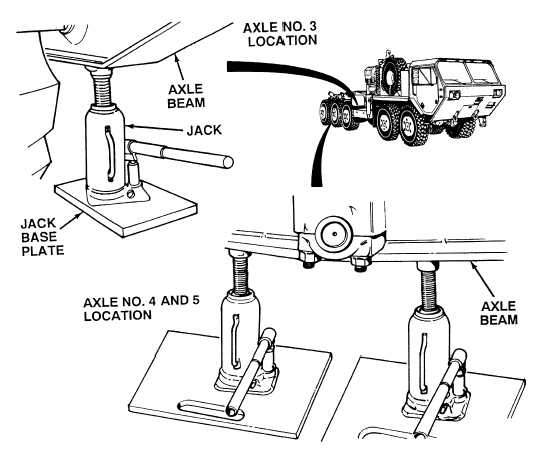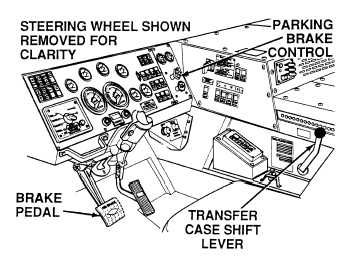 TM 9-2320-364-20-2
2-1763
(1)   Jack-up three rear axles until wheels
are off ground (TM 9-2320-364-10).
(2)   Shift transfer case to N (neutral).
(3)   Release PARKING BRAKE.
(4)   Try to turn each wheel by hand.
(a)   If one wheel fails to turn, perform
Step (5) below and go to Step
4 of this Fault.
(b)   If all four wheels fail to turn,
perform Step (5) below and
go to Step 2 of this Fault.
(5)   Lower wheels to ground.
OPERATION TEST
Exercise extreme caution when working around wheels or under truck while engine is operating.  
Movement of truck may cause injury or death to personnel.
Truck must be on level ground and wheels must be chocked before parking brake is released.  
Otherwise, truck may roll and cause injury to personnel.