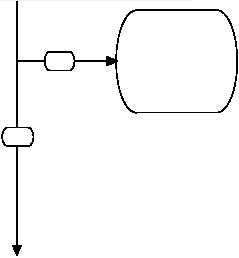 TM 9-2320-364-20-3
2-2916
6.  FAN SPEED DOES NOT LOWER FROM HIGH SPEED TO LOW SPEED (CONT).
6.
Replace temperature
sensor (Para 7-65).
Verify repair, go to
Step 19 of this Fault.
YES
NO
Heater blower motor operates
indicating CB15 OK.
Fan operates at low speed with
hydraulic selector switch in
AUTO or CRANE/SRW
position.
Fan operates at low speed with
throttle position switch
depressed.
Wire 1933 between MC59 and
MC128 OK.
Wire 1932 between MC59 and
MC61 OK.
Wire 1932 between MC61 and
MC128 OK.
Temperature sensor faulty.
Wire 1538 faulty.
Wire 1435 from fan controller
faulty.
Wire 1935 or 1936 between
MC59 and MC76 faulty.
Temperature switch faulty.
KNOWN INFO
POSSIBLE PROBLEMS
TEST OPTIONS
REASON FOR QUESTION
Resistance test.
If temperature sensor is faulty
and has more resistance than it
should within temperature
range, fan will run at higher
speed.
WARNING
Is resistance measured
across temperature sensor
within good range in
Table 2-58 on facing page?
Read   WARNING
on Page 2-2917