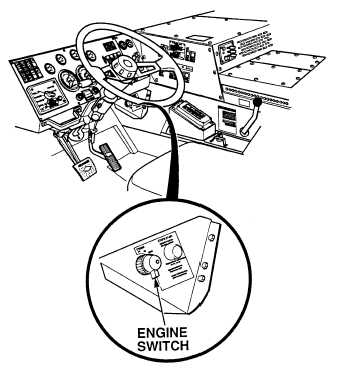 TM 9-2320-364-20-3
2-2973/(2-2974 blank)
(1)   Start engine (TM 9-2320-364-10).
(2)   Turn steering wheel to ensure Axle
No. 5 wheels turn.
(a)   If Axle No. 5 wheels do not turn
fault not corrected.  Turn OFF
ENGINE switch and notify DS
Maintenance.
(b)   If Axle No. 5 turns correctly,
fault has been corrected.
(3)   Turn OFF ENGINE switch.
VERIFY REPAIR