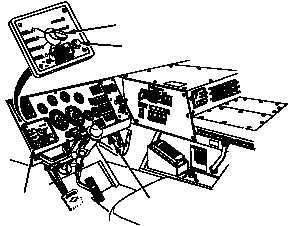 TM 9-2320-364-20-3
2-2167
(1)   Start engine (TM 9-2320-364-10).
(2)   Set CTIS controller selector to
HIGHWAY.
(3)   Press CTIS START button and allow
tires to fill to HIGHWAY setting.
(4)   Check pressure of tires with tire
pressure gage.
(a)   If tires are deflating, fault is not
corrected.  Turn OFF ENGINE
switch and notify Supervisor.
(b)   If tires do not deflate, fault has
been corrected.
(5)   Turn OFF ENGINE switch.
VERIFY REPAIR
NOTE
Tires must be deflated to 60 psi (414 kPa) or
less to perform this test.
ENGINE
SWITCH
SELECTOR
START
BUTTON
STEERING WHEEL
SHOWN REMOVED
FOR CLARITY
CTIS
CONTROLLER