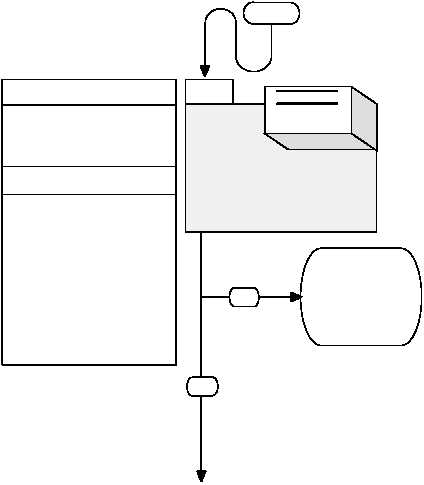 TM 9-2320-364-20-3
2-2184
1.  AIR PRESSURE BUILDUP IS SLOW.
INITIAL SETUP
1.
Are drain valves on air
reservoirs free of leaks or
damage?
Replace drain
valve(s)
(Para 12-27
through 12-31).  
Verify repair, go to
Step 9 of this Fault.
START
YES
NO
Air cleaner OK.
Air dryer filters OK.
Coalescing filter OK.
Aftercooler filter OK.
Leaking or damaged drain
valves.
Leaking air dryer and
after cooler purge valves.
Restricted compressor inlet
air line.
Leaking or restricted
compressor discharge air line.
Leaking check valves.
Damaged air compressor.
Damaged air governor.
Air dryer or aftercooler check
valves faulty.
KNOWN INFO
POSSIBLE PROBLEMS
TEST OPTIONS
REASON FOR QUESTION
Visual inspection.
Audible inspection.
Air pressure buildup will be slow
if air is continually leaking from
air reservoir drain valves.
2-27.  AIR SYSTEM TROUBLESHOOTING (CONT).
Tools and Special Tools
Tool Kit, General Mechanic's:  Automotive
(Item 74, Appendix G)
Pressure Test Kit (Item 50, Appendix G)
Equipment Condition
Engine OFF, (TM 9-2320-364-10)
Parking brake applied, (TM 9-2320-364-10)
Wheels chocked, (TM 9-2320-364-10)
Right side noise panel removed, (Para 17-26)
References
TM 9-2320-364-10
WARNING
Personnel Required
Two
NOTE
Soap and water solution will be used to visually check for leaks.
Materials/Parts
Sealant, Teflon Pipe (Item 71, Appendix C)
Solution, Soap (Item 86, Appendix C)
Read   WARNING
on Page 2-2185