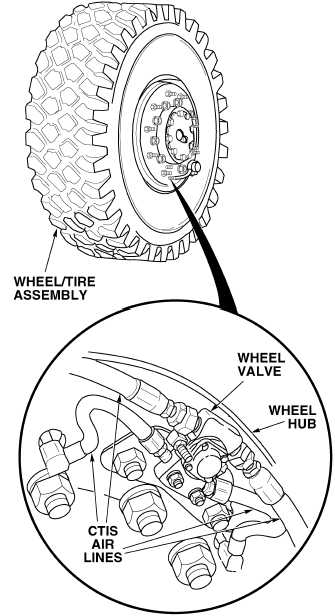 TM 9-2320-364-20-3
2-1919
Check air lines from wheel valve to tire
for damage or leaks.
(1)   If air lines are damaged, crimped or
leaking; tighten fittings, replace air
lines (Para 13-6).
(2)   If there are no leaks, crimps or
damage; air lines and fittings are OK.
VISUAL/AUDIBLE INSPECTION
Wear safety goggles when performing leakage tests on valves.  Failure to do so may result in serious eye
injury due to high pressure air.
Exercise extreme caution when working around wheels or under truck while engine is operating.
Movement of truck may cause injury or death to personnel.