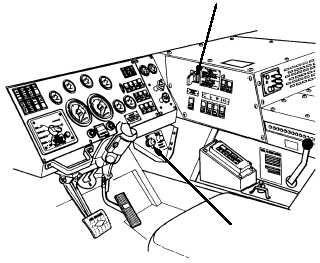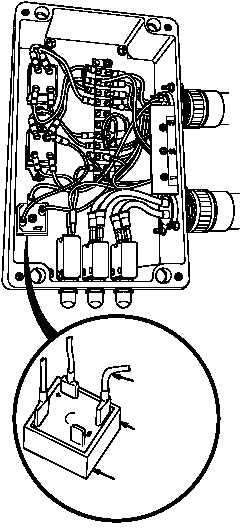 TM 9-2320-364-20-3
2-2495
STEERING WHEEL
SHOWN REMOVED
FOR CLARITY
ENGINE SWITCH
HYDRAULIC
SELECTOR
SWITCH
(1)   Disconnect wire 1734 from rectifier
terminal AC.
(2)   Set mulitmeter select switch to volts DC.
(3)   Connect positive (+) multimeter lead to
wire 1734.
(4)   Connect negative (–) multimeter lead
to a known good ground.
(5)   Turn ON ENGINE switch
(TM 9-2320-364-10).
(a)  If 11 to 12 vdc are not present,
perform Step (6) below and repair
wire 1734 (see schematic Fig 2-56)
or notify DS Maintenance.
(b)  If 11 to 12 vdc are present,
perform Steps (6) and (7) below and
go to Step 12 of this Fault.
(6)   Turn OFF ENGINE switch.
(7)   Connect wire 1734 to rectifier
terminal AC.
VOLTAGE TEST
Remove all jewelry such as rings, dog tags,
bracelets, etc.  If jewelry or tools contact positive
electrical circuits, a direct short may result.
Damage to equipment, injury or death to
personnel may occur.
WIRE
1734
RECTIFIER
AC
TERMINAL
RECTIFIER
AC
AC