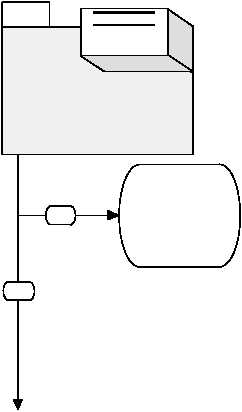 TM 9-2320-364-20-3
2-1946
3.  ALL TIRES ON AXLES NO. 3 THROUGH NO. 5 WILL NOT DEFLATE (CONT).
6.
Are 22 to 28 ohms measured
between deflate valve
solenoid, terminal 1 and
terminal 2?
Replace deflate valve
solenoid
(Para 13-10).
Verify repair, go to
Step 8 of this Fault.
YES
NO
Tires on Axles No. 3 through
No. 5 inflate.
Tires on Axles No. 1
and No. 2 deflate.
CTIS lines and components
not leaking.
CTIS wire harness connections
OK.
CTIS controller OK.
Wiring harness OK.
Rear manifold OK.
Deflate valve solenoid faulty.
Deflate valve faulty.
KNOWN INFO
POSSIBLE PROBLEMS
TEST OPTIONS
REASON FOR QUESTION
Resistance test.
STE/ICE-R #91.
If there are not 22 to 28 ohms at
deflate valve solenoid, deflate
valve solenoid is faulty.
WARNING
Read   WARNING
on Page 2-1947