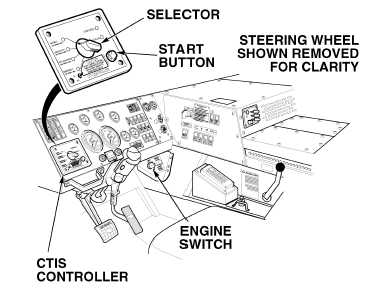 TM 9-2320-364-20-3
2-1951
(1)   Start engine (TM 9-2320-364-10).
(2)   Set CTIS controller to CROSS
COUNTRY.
(3)   As assistant pushes CTIS START
button, observe tires.
(a)   If tires do not deflate,
fault not corrected.  Turn OFF
ENGINE switch and notify DS
Maintenance.
(b)   If tires deflate, fault has been
corrected.
(4)   Turn OFF ENGINE switch.
VERIFY REPAIR