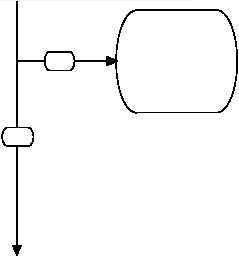 TM 9-2320-364-20-3
2-2626
7.  BOOM WILL NOT TELESCOPE OUT USING REMOTE CONTROL UNIT (CONT).
5.
Replace cable.
Verify repair, go to
Step 9 of this Fault.
YES
NO
Telescope operates using
manual control lever.
At least one other remote
control function operates.
Remote control unit harness
OK.
Controller switch OK.
Controller circuit card OK.
Remote control unit cable faulty.
Yellow wire from truck remote
control connector outlet to
terminal 11 faulty.
white wire from terminal 11 to
solenoid faulty.
Solenoid black wire faulty.
KNOWN INFO
POSSIBLE PROBLEMS
TEST OPTIONS
REASON FOR QUESTION
Continuity test.
STE/ICE-R #91.
If there is no continuity, 22 to 28
vdc will not be present at crane
junction box.
WARNING
Is continuity measured
between remote control unit
cable connectors from
terminal C to terminal C?
Read   WARNING
on Page 2-2627