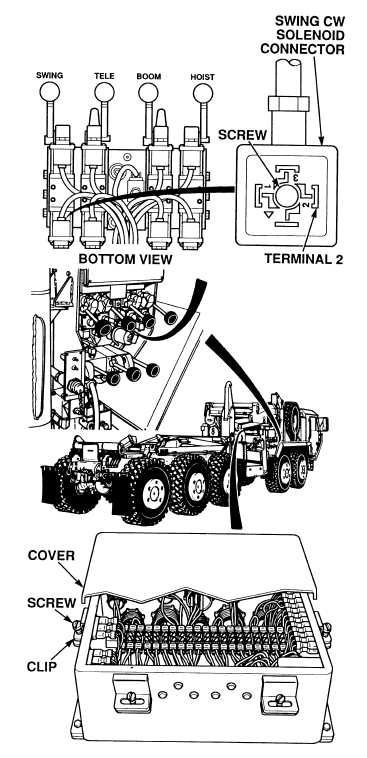 TM 9-2320-364-20-3
2-2651
(1)   Is there continuity between connector,
terminal 2 and a known good ground?
(a)   If there is no continuity, repair
connector black wire (see
schematic Fig 2-58) or notify DS
Maintenance and perform Steps
(2) and (3) below.
(b)   If there is continuity, perform
Steps (2) and (3) below and go to
Step 9 of this Fault.
(2)   Install connector on swing CW
solenoid and tighten screw.
(3)   Install crane junction box cover with
six clips and screws.
CONTINUITY TEST
Remove all jewelry such as rings, dog tags, bracelets, etc.  If jewelry or tools contact positive electrical
circuits, a direct short may result.  Damage to equipment, injury or death to personnel may occur.