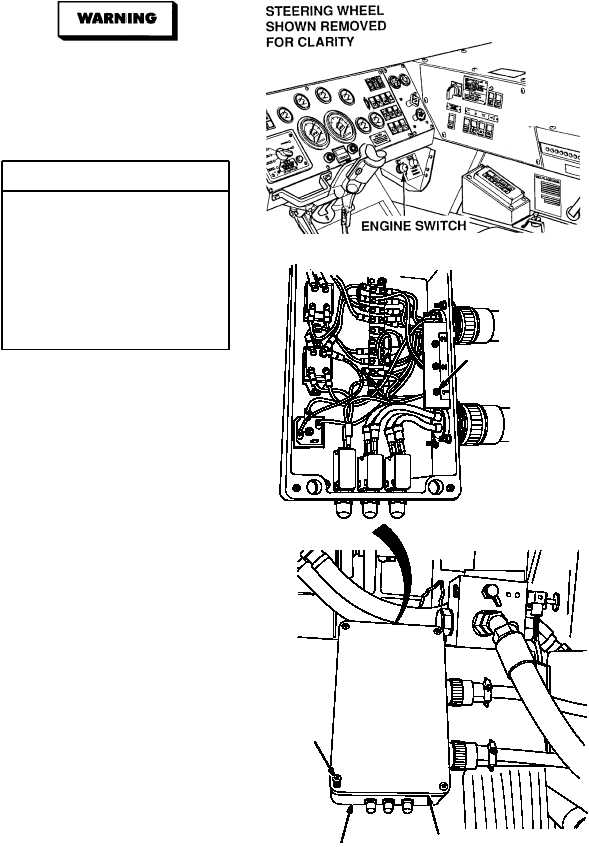 TM 9-2320-364-20-4
2-3073
(1)   Turn ON ENGINE switch
(TM 9-2320-364-10).
(2)   Check LED #1 lamp for illumination.
(a)   If LED #1 lamp is not illuminated,
go to Step 14 of this Fault.
(b)   If LED #1 lamp is illuminated, perform
Steps (3) and (4) below and go to
Step 5 of this Fault.  LED #1 lamp is
OK.
(3)   Turn OFF ENGINE switch.
(4)   Install powerbox cover and tighten
four screws.
VISUAL INSPECTION
Remove all jewelry such as rings, dog tags,
bracelets, etc.  If jewelry or tools contact
positive electrical circuits, a direct short may
result.  Damage to equipment, injury or death
to personnel may occur.
SCREWS
POWERBOX
COVER
LED #1 LAMP