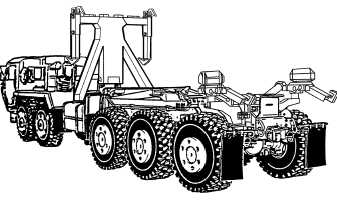 TM 9-2320-364-20-4
2-3175
Place CHU in flatrack mode
(TM 9-2320-364-10).
(1)   If CHU operates properly in flatrack,
fault has been corrected.
(2)   If CHU does not operate properly,
fault has not been corrected, notify
DS Maintenance.
VERIFY REPAIR
NOTE
Pay special attention to the length of hook
arm extension and the operation of the transit
lock interlock functions.