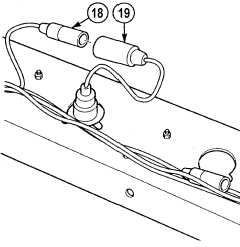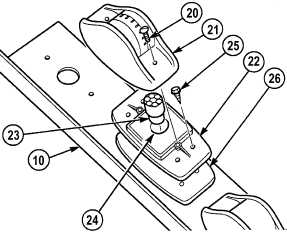 TM 9-2320-364-20-4
7-183
NOTE
There are two blackout lights.
Both blackout lights are
disassembled the same way.
(8)
Disconnect wire 1680 (18) from wire 490
(19).
(9)
Remove two screws (20) and blackout lens
cover (21) from blackout marker light
assembly (22).
(10)
Remove blackout lamp (23) from blackout
lamp socket (24).
(11)
Remove two self tapping screws (25),
blackout marker light assembly (22) and
gasket (26) from bracket (10).  Discard
self-tapping screws.
c.
Cleaning/Inspection.
(1)
Inspect bulbs, LEDs and lenses for cracks or
breaks.
(2)
Inspect wires for frays and broken wires.
(3)
Replace all damaged parts. If entire marker
light assembly is being replaced, new
marker light assembly will be a LED.