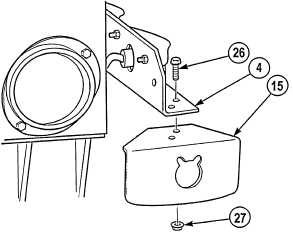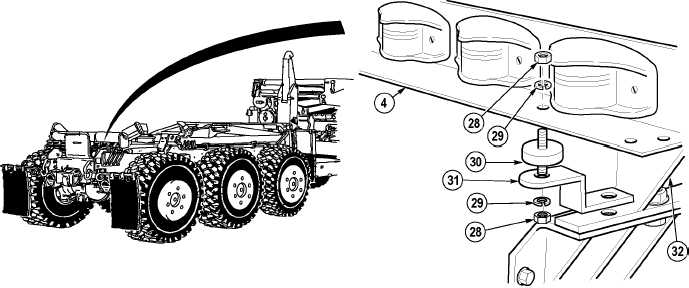 TM 9-2320-364-20-4
7-189
(10)
While supporting rear marker bracket,
remove two screws (26), locknuts (27) and
rear bracket (15) from rear light bar (4).
Discard locknuts.
NOTE
Perform Step (11) for both sides of rear light bar assembly.
(11)    Remove two nuts (28), lockwashers (29) and shear mount (30) from bracket (31).  Lift and tilt bracket to
remove shear mounts.  Discard lockwashers.
Use care when removing bracket to prevent wires from being damaged.
(12)    Remove rear light bar assembly (4) from truck (32).