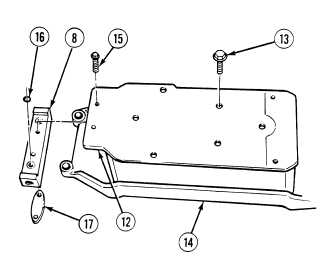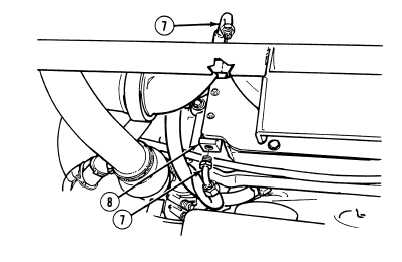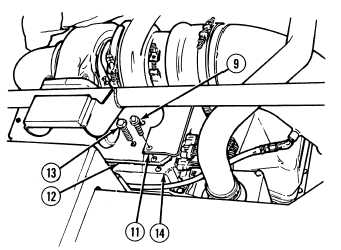 TM 9-2320-364-20-4
7-204     
7-56.
DDEC II ENGINE COLD PLATE/ELECTRONIC CONTROL MODULE
(ECM) REPLACEMENT (CONT).
Fuel is very flammable and can
explode easily.  To avoid serious
injury or death, keep fuel away
from open fire and keep fire
extinguisher within easy reach
when working with fuel.  Do not
work on fuel system when engine
is hot.  Fuel can be ignited by hot
engine.
NOTE
Tag and mark all hoses prior to
removal.
(3)
Remove two fuel lines (7) from plastic
fitting block (8).
(4)
Remove two lockscrews (9) and shield (11)
from engine cold plate (12).  Discard
screws.
(5)
Remove six lockscrews (13) and engine
cold plate (12) from electronic control
module (14).  Discard screws.
NOTE
Perform Step (6) if replacing
cold plate.
(6)
Remove two screws (15), plastic fitting
block (8), two preformed packings (16) and
plate (17) from engine cold plate (12).
Discard preformed packings.