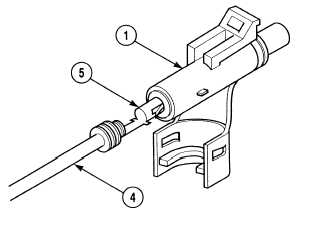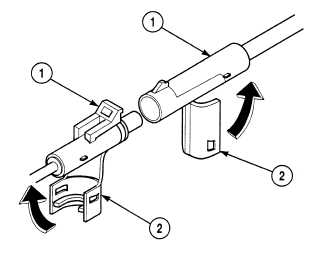 TM 9-2320-364-20-4
7-360     
7-101.  GENERAL WIRE HARNESS REPAIR (CONT).
NOTE
Wire and seal should be
positioned so larger wings of
terminal will crimp around
insulation and smaller wings will
crimp around exposed bare wire.
(e)
Position wire (4) on terminal (5).
(f)
Press handles of crimp tool together
until ratchet releases and crimp is
complete.
(g)
Push new terminal (5) and wire (4)
through connector (1) until seated.
(h)
Install two secondary locks (2) on
connector (1).
(i)
Connect connector (1).