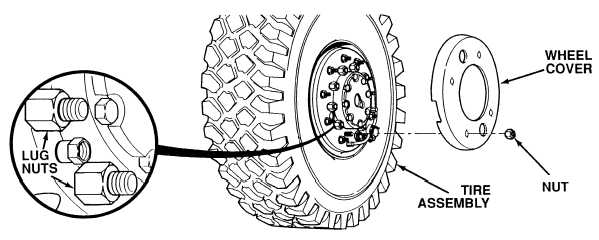 TM 9-2320-364-20-4
2-3033
(1)   Remove four locknuts and wheel
cover from tire assembly.
(2)   Check if any lugnuts are loose,
missing, or damaged.
(a)   If there are missing or loose lug
nuts, replace missing lugnuts or
tighten loose lugnuts 450 to 550
lb-ft (610 to 746 N.m).
(b)   If there are no missing or loose
lugnuts, install wheel cover on tire
assembly and four locknuts.
VISUAL INSPECTION