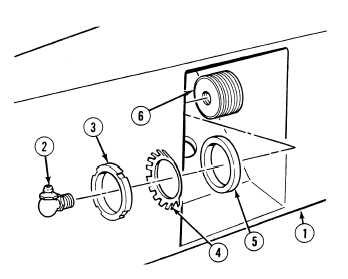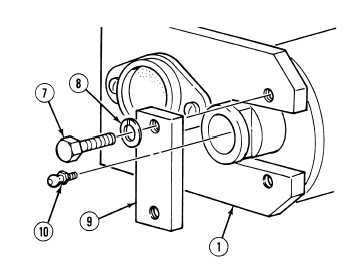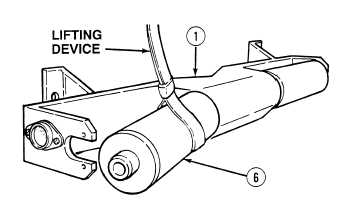 TM 9-2320-364-20-5
15-41
(2)
Remove lube fitting (2), bend lockwasher
tab out of nut slot and remove nut (3),
lockwasher (4) and thrust washer (5) from
roller (6) at underside of roller assembly (1).
Discard lockwasher.
NOTE
Lockplate looks different on
trucks equipped with CHU,
however, procedures are identical.
(3)
Remove two screws (7), lockwashers (8),
lockplate (9) and lube fitting (10) from
assembly (1).  Discard lockwashers.
(4)
Attach lifting device to rear roller (6).
Horizontal roller weighs 75 lbs
(34 kg).  Attach suitable lifting
device prior to removal to
prevent possible injury to
personnel.
(5)
Using lifting device, remove roller (6) from
roller assembly (1).
(6)
Remove lifting device.