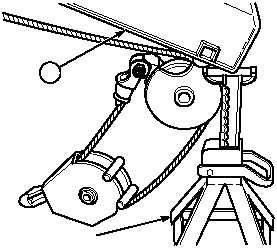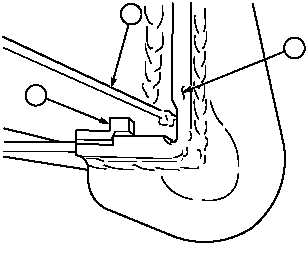 TM 9-2320-364-20-5
18-10     
18-3.  BOOM WEAR PADS INSPECTION/REPLACEMENT (CONT).
Do not put fingers in between
boom sections when installing
wear pads.  Use a screwdriver or
similar tool.  Failure to comply
may result in injury to personnel.
NOTE
Wear pads are positioned between
two wear pad retainers.
(4)
Install two wear pads (8) in inner-mid
section (7) and fly section (9).
(5)
Repeat Steps (1) through (4) for outer-mid
section and boom base section.
NOTE
·
Wear pads must be fully seated
against outer edge of inner-mid
section.
·
Ensure fly section seats in
wear pads.
(6)
Raise boom (1) up off of jackstand.
1
JACKSTAND
9
8
7