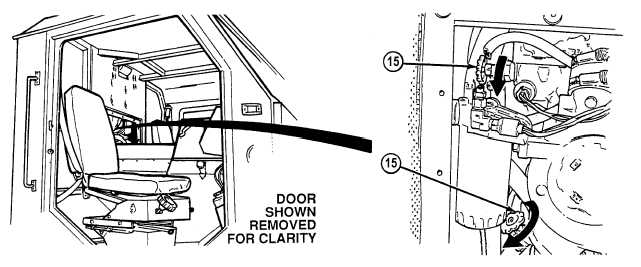 TM 9-2320-364-20-5
19-34     
19-12.  HEATER ASSEMBLY REPLACEMENT (CONT).
NOTE
Valves are closed by turning clockwise.
(9)
Close two valves (15) at right front of engine.
NOTE
Steps (10) through (13) are performed outside truck.
(10)
Open front access cover (16) in front of truck.
NOTE
Approximately one pint (0.5 l) of coolant will drain from heater.
(11)
Position drain pan under heater assembly (12).