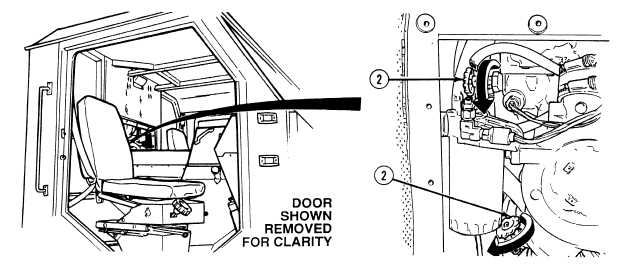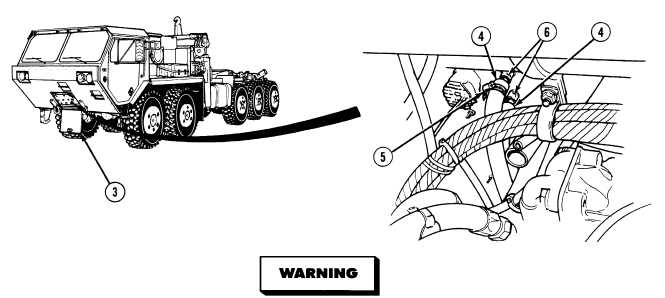 TM 9-2320-364-20-5
19-44     
19-14.  HEATER CORE REPLACEMENT (CONT).
NOTE
·
Remaining steps are performed inside cab.
·
Valves are closed by turning clockwise.
(2)
Close two valves (2) at right front of engine.
·
Use caution when removing hoses to prevent getting antifreeze in eyes or mouth, if
antifreeze does get in eyes or mouth, seek medical attention immediately.
·
Do not remove heater hoses when engine is hot:  steam and hot coolant can escape and
may cause injury to personnel.
(4)
Position drain pan under coolant hoses (4).
(5)
Loosen two clamps (5).  Remove and cap two hoses (4) from heater core inlet tubes (6).