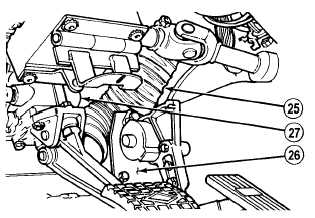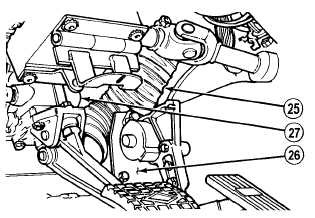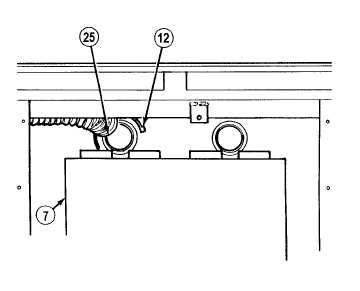 TM 9-2320-364-20-5
19-71
(15)
Remove left cab heat tubing (25) from
throttle bracket (26) and treadle valve (27).
b.
Installation.
Adhesives, solvents, and sealing
compounds can burn easily, can
give off harmful vapors, and are
harmful to skin and clothing.  To
avoid injury or death, keep away
from open fire and use in a well-
ventilated area.  If adhesive,
solvent, or sealing compound gets
on skin or clothing, wash
immediately with soap and
water.
(1)
Apply small, even bead of adhesive inside
one end of left cab heat tubing (25) and
install on heater (7) with cable tie (12).
(2)
Route tubing (25) between throttle bracket
(26) and treadle valve (27) pointing towards
drivers area.