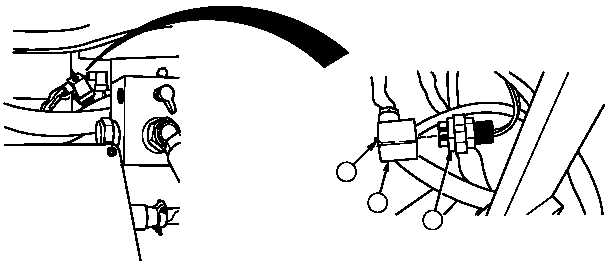 TM 9-2320-364-20-5
21-53
(12)
Loosen screw (30) and remove MC132 connector (31) from connector (32).
·
Battery acid (electrolyte) is extremely harmful.  Always wear safety goggles and rubber
gloves, and do not smoke when performing maintenance on batteries.  Injury will result if
acid contacts skin or eyes.  Wear rubber apron to prevent clothing being damaged.
·
Remove all jewelry such as rings, dog tags, bracelets, etc.  If jewelry or tools contact
positive electrical circuits, a direct short may result.  Damage to equipment, injury or death
to personnel may occur.
(13)
Remove nut (33), lockwasher (34), washer (35) and wire 1435 (36) from negative terminal (37).  
Discard lockwasher.
30
31
32
33
34
35
36
37