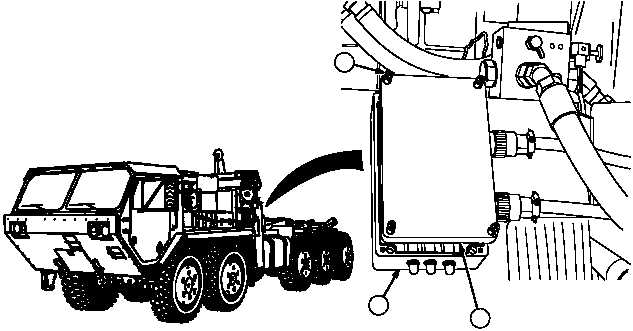 TM 9-2320-364-20-5
21-71
This task covers:
a.  Removal
b.   Installation
c.  Follow-On Maintenance
INITIAL SETUP
Equipment Condition
Engine OFF, (TM 9-2320-364-10)
Wheels chocked, (TM 9-2320-364-10)
Batteries disconnected, (Para 7-87)
Tools and Special Tools
Tool Kit, General Mechanic's:  Automotive
(

Item 74, Appendix G)
21-16.  INTERFACE POWERBOX WIRING REPLACEMENT.
Materials/Parts
Tags, Identification (Item 88, Appendix C)
a.
Removal.
NOTE
This procedure shows removal of
interface wiring for interface
power box.  Only remove wiring
that is required to complete task.
(1)
Loosen four screws (1) and remove cover (2)
from powerbox (3).
1
3
2