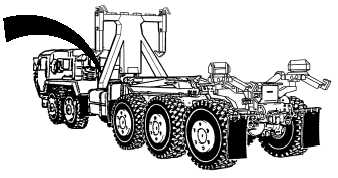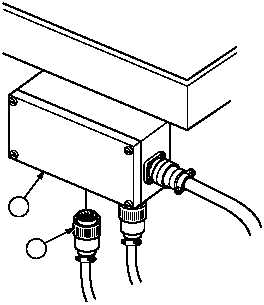 TM 9-2320-364-20-5
21-84
This task covers:
a.  Removal
b.   Installation
c.  Follow-On Maintenance
INITIAL SETUP
Equipment Condition
Engine OFF, (TM 9-2320-364-10)
Wheels chocked, (TM 9-2320-364-10)
Batteries disconnected, (Para 7-87)
Deck weldment removed (left side only),
(Para 21-40)
Tools and Special Tools
Tool Kit, General Mechanic's:  Automotive
(

Item 74, Appendix G)
21-20.  CONTAINER HANDLING UNIT (CHU) WIRE HARNESS REPLACEMENT.
Materials/Parts
Cable Ties (Item 27, Appendix C)
Tags, Identification (Item 88, Appendix C)
a.
Removal.
NOTE
·
Tag and mark all wires and connectors prior to removal.
·
Remove cable ties as required.
(1)
Disconnect MC185 connector (1) from CHU control box (2).
1
2