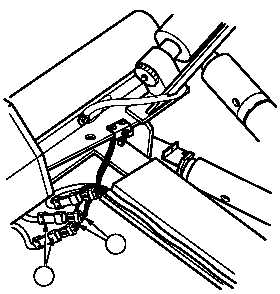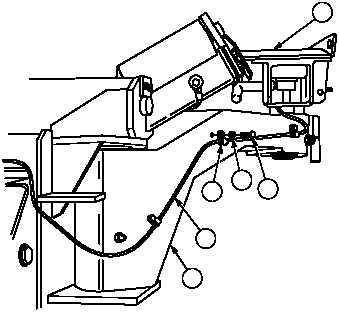 TM 9-2320-364-20-5
21-110
21-26.   CONTAINER HANDLING UNIT (CHU) REAR LOCK LIMIT SWITCH
REPLACEMENT/ADJUSTMENT (CONT).
(4)
Stow right slider (TM 9-2320-364-10).
(5)
Position CHU wire harness (6) along
arm assembly (7) and under rear roller
assembly (13).
Adhesives, solvents, and sealing
compounds can burn easily, can
give off harmful vapors, and are
harmful to skin and clothing.  To
avoid injury or death, keep away
from open fire and use in
well-ventilated area.  If adhesive,
solvent, or sealing compound gets
on skin or clothing, wash
immediately with soap and water.
(6)
Apply sealing compound to threads of three
screws (3).
Ensure there is enough slack in
wire harness to rotate arm
assembly without causing harness
to stretch.
(7)
Position three cushion clips (5) on CHU wire
harness (6) and install on arm assembly (7)
with three screws (3) and washers (4).
(8)
Connect MC190 connector (1) to CHU wire
harness connectors (2).
1
2
4
7
5
3
6
13