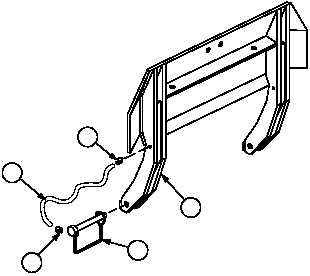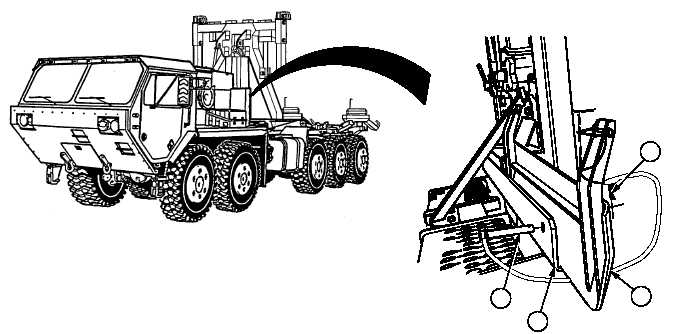 TM 9-2320-364-20-5
21-124
21-28.  CONTAINER HANDLING UNIT (CHU) CONTAINER GUIDE REPAIR (CONT).
(2)
Remove lock pin (4), pin (5) and container guide (2) from stow bracket (6).
b.
Disassembly.
NOTE
·
Perform Step (1) if wire rope
or lock pin is damaged.
·
There are two lock pins on
container guide.  Left side is
shown.
(1)
Remove two swaging sleeves (1), wire rope
(2) and lock pin (3) from container guide (4).
Discard wire rope and swaging sleeves.
2
1
6
5
4
2
3
1
4