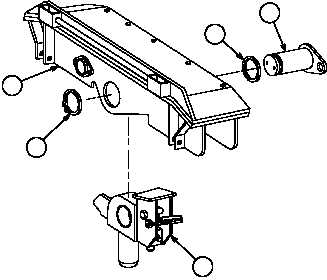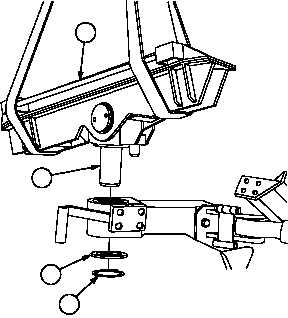 TM 9-2320-364-20-5
21-134
21-29.   CONTAINER HANDLING UNIT (CHU) SLIDER/PIVOT ASSEMBLY
REPAIR (CONT).
NOTE
Ensure end of pivot pin aligns
with stud on slider during
installation.
(10)
With the aid of an assistant, position slider
pivot (4) in slider (5) and install spacer (3),
pivot pin (2) and retaining ring (1).
e.
Installation.
Slider weights 142 lbs (64 kg).
Attach suitable lifting device to
prevent possible injury to
personnel.
(1)
Attach lifting device to slider assembly (1).
(2)
Apply light coat of grease to outer surface of
slider pivot pin (4), washer (3) and retaining
ring (2).
5
1
2
3
4
1
2
3
4