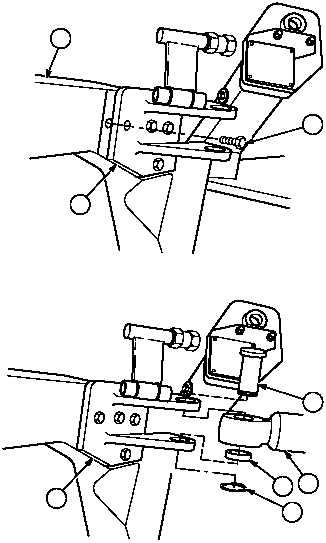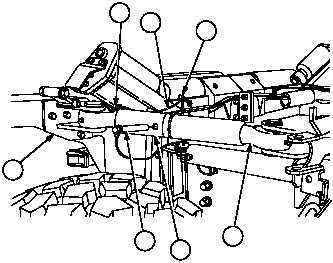 TM 9-2320-364-20-5
21-141
e.
Installation.
Adhesives, solvents, and sealing
compounds can burn easily, can
give off harmful vapors, and are
harmful to skin and clothing.  To
avoid injury or death, keep away
from open fire and use in
well-ventilated area.  If adhesive,
solvent, or sealing compound gets
on skin or clothing, wash
immediately with soap and water.
NOTE
There are two pin bracket
assemblies.  Both are installed the
same way.  Right side is shown.
(1)
Apply sealing compound to threads of four
screws (12).
(2)
Install four screws (12) and pin bracket (11)
on arm assembly (13).
Use care when installing snap and
retaining rings.  Snap and
retaining rings are under spring
tension and can act as projectiles
when released and could cause
severe eye injury.
NOTE
Beveled edge of spacer faces
bearing in short strut.
(3)
Install ring support (9), spacer (10), short
strut (3) and retaining ring (8) on pin bracket
(11).
(4)
Hook spring (6) on wire (7).
(5)
With the aid of an assistant, support slider
arm (5) and position short strut (3) in long
strut (4) and install pin (2) and quick release
pin (1).
12
13
11
11
3
8
9
10
1
2
3
5
6
7
4