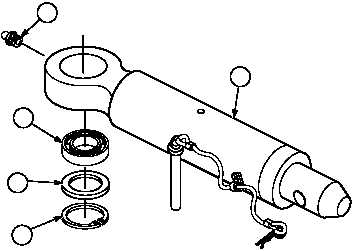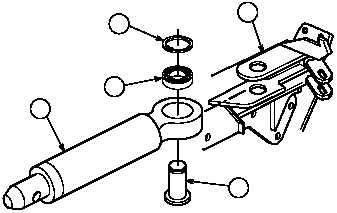 TM 9-2320-364-20-5
21-163
(5)
Apply antiseize compound to outer
surface of bearing (9).
Use care when installing snap and
retaining rings.  Snap and
retaining rings are under spring
tension and can act as projectiles
when released and could cause
severe eye injury.
(6)
Install bearing (9), spacer (8) and retaining
ring (7) in bore of long strut (4).
(7)
Install grease fitting (6) in long strut (4).
NOTE
Beveled edge of spacer faces
bearing in long strut.
(8)
Install long strut (4) in strut bracket (5) with
pin (3), spacer (2) and retaining ring (1).
4
6
7
8
9
3
2
1
4
5