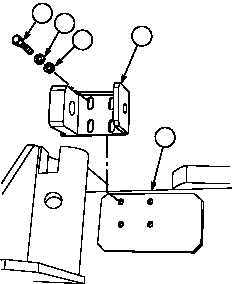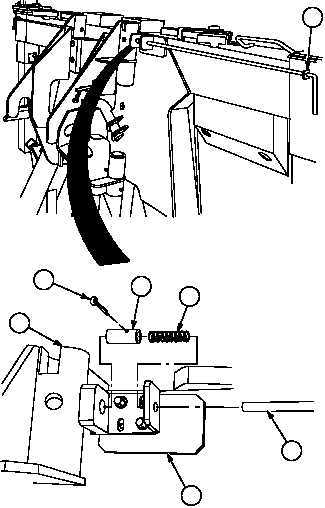 TM 9-2320-364-20-5
21-198
21-38.   CONTAINER HANDLING UNIT (CHU) LIFTING FRAME FLIPPER BRACKET
AND LOCK PLATE REPAIR (CONT).
NOTE
There are two flipper pin
brackets.  Both are installed the
same way.  Left side is shown.
(15)
Install flipper pin bracket (5), two washers
(9), lockwashers (8) and screws (7) on
lifting frame (6).
Use care when installing springs.
Springs are under tension and can
act as projectiles when released
and could cause injury to
personnel.
(16)
Position lock handle (4) through welded
support on lifting frame (6), through flipper
pin bracket (5) and install using spring (3),
flipper lock pin (2) and cotter pin (1).
5
6
7
8
9
6
5
6
4
1
3
2