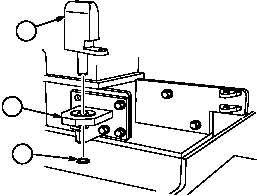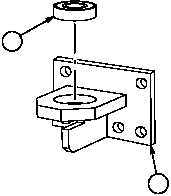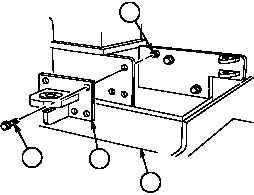 TM 9-2320-364-20-5
21-215
Use care when removing snap
and retaining rings.  Snap and
retaining rings are under spring
tension and can act as projectiles
when released and could cause
severe eye injury.
(7)
Remove retaining ring (12) and rotary
paddle (10) from rotary paddle bracket (13).
(8)
Remove three locknuts (14), screws (15) and
rotary paddle bracket (13) from stow cone
weldment (7).  Discard locknuts.
NOTE
Perform Step (9) if bearing is
damaged.
(9)
Remove bearing (16) from rotary paddle
bracket (13).
b.
Installation.
Adhesives, solvents, and sealing
compounds can burn easily, can
give off harmful vapors, and are
harmful to skin and clothing.  To
avoid injury or death, keep away
from open fire and use in
well-ventilated area.  If adhesive,
solvent, or sealing compound gets
on skin or clothing, wash
immediately with soap and water.
NOTE
Left and right air cylinders and
rotary paddles are identical unless
noted.  Right side is shown.
(1)
Apply antiseize to outer surface of bearing
(16).
(2)
Install bearing (16) in rotary paddle bracket
(13).
13
15
16
12
10
14
13
7
13