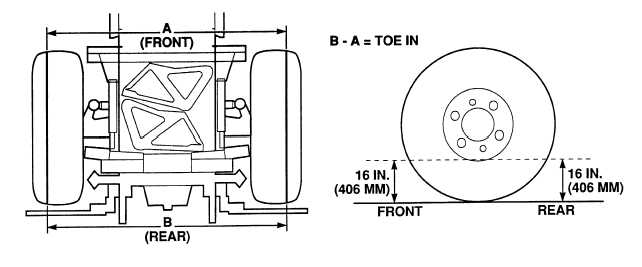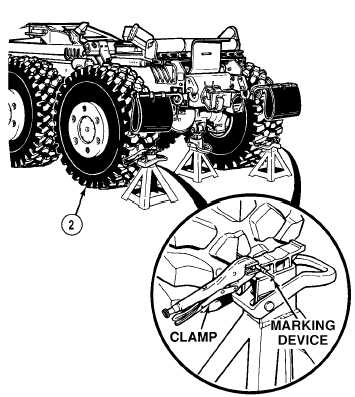 TM 9-2320-364-20-5
14-5
NOTE
A metal scribe, punch,
screwdriver, etc. would be a
suitable marking device.
Marking device must be able to
put visible mark on tire.  Jack
stand works well as stationary
object.
(3)
Attach marking device to jackstands with
clamp so that marking device is at least 16
in. (406 mm) above floor level.
NOTE
Visible mark should be made as
close to centerline of tire as
possible to attain better reading.
(4)
With the aid of an assistant, spin tire (2)
and hold jack stand in place.  Continue until
visible mark is on entire diameter of tire.
Repeat for other tire.
NOTE
Ensure measurement is level and taken at an equal height on each side of tire as
shown above.
(5)
Measure and record distance A (front) and B (rear) on Axle No. 5 (1).