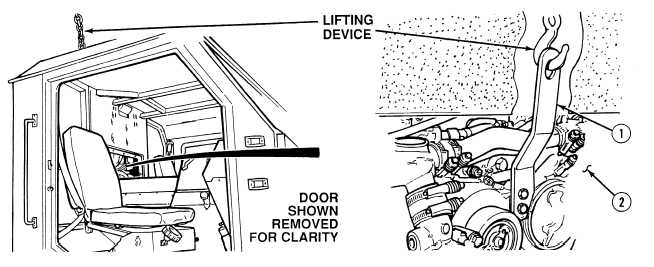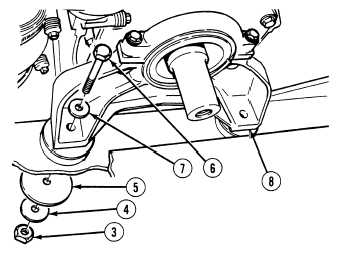 TM 9-2320-364-34-2
3-97
a.
Removal.
·
Ensure there are no personnel working under truck while performing this task.  Engine
will be supported by lifting device.  If lifting device fails, engine may fall and cause severe
injury or death to personnel.
·
Lifting device is attached to support engine.  Ensure lifting device is positioned snug to
engine lifting bracket to prevent engine from falling.  Failure to comply may result in
injury or death to personnel.
(1)
Attach lifting device to front lifting bracket (1) on engine (2).
(2)
With the aid of an assistant, remove two
locknuts (3), washers (4), washers (5),
screws (6) and washers (7) from lower
trunnion support assembly (8).  Discard
locknuts.