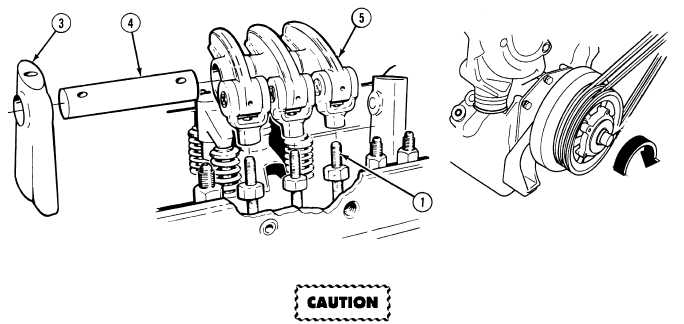 TM 9-2320-364-34-2
3-127
·
Do not force rocker arms all the way back with shaft in place.  Failure to comply may result
in damage to equipment.
·
Rocker arms need to be moved up and toward center of engine to permit installation of
shaft or damage to equipment may occur.
(3)
Raise three rockers arms (5) and slide shaft (4) through rocker arms.
NOTE
Finished surface side of brackets are installed facing rocker arms.
(4)
Lower rocker arms (5) and install two brackets (3), one over each end shaft (4).
c.
Follow-On  Maintenance:
·
Install engine brake retarder, (Para 3-32).
·
Tune-up engine, (Para 3-2).
·
Remove wheel chocks, (TM 9-2320-364-10).
END OF TASK