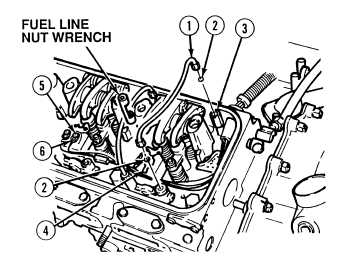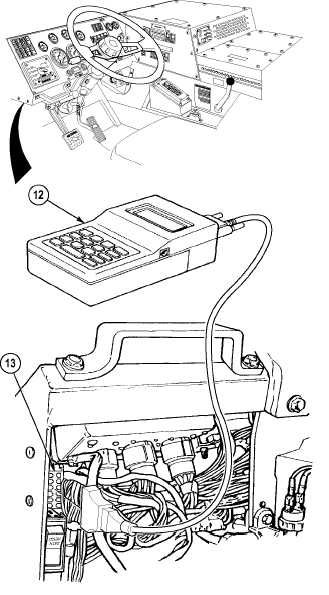 TM 9-2320-364-34-2
4-7
(4)
Position two injector harness wires (6) on
fuel injector (4) and tighten two screws (5)
NOTE
Ensure all caps are removed
from fuel pipes prior to
installation.
(5)
Apply lubricating oil to two preformed
packings (2).
(6)
Install two preformed packings (2) and
using fuel line nut wrench install fuel
pipe (1) on fuel supply fitting (3) and fuel
injector (4).  Tighten fuel pipe to 160 lb-in
(18 N.m).
NOTE
Subparagraph

f.

applies only to
DDEC III engines.
f.
Placing in Service
Whenever a DDEC III injector is
removed from engine, it should
be reinstalled in its original
location to maintain proper
cylinder balance.  If reinstalled in
a different cylinder head location,
injector calibration must be
rechecked with DDR and
updated, if necessary.  Failure to
observe these steps may result in
reduced engine performance.
(1)
Connect Diagnostic Data Reader (DDR)
(12) into diagnostic connector (13).