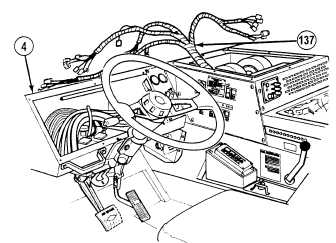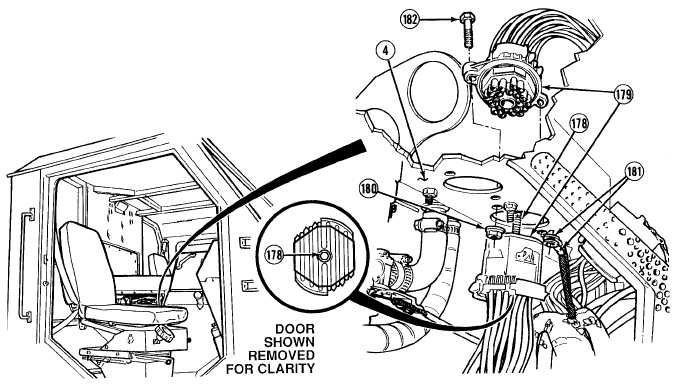 TM 9-2320-364-34-2
6-157
(91)
Loosen center screw (178) and disconnect engine harness MC21 connector (179).
(92)
Remove two locknuts (180), two ground wires (181) and screws (182) from engine harness MC21
connector (179) and cab (4).
Use extreme caution when
removing cab wire harness from
cab.  Ensure assistant routes cab
wire harness wires away from all
remaining cab wires.  Failure to
comply could result in damage to
wires and connectors.
(93)
With the aid of an assistant, remove cab wire
harness (137) from cab (4).