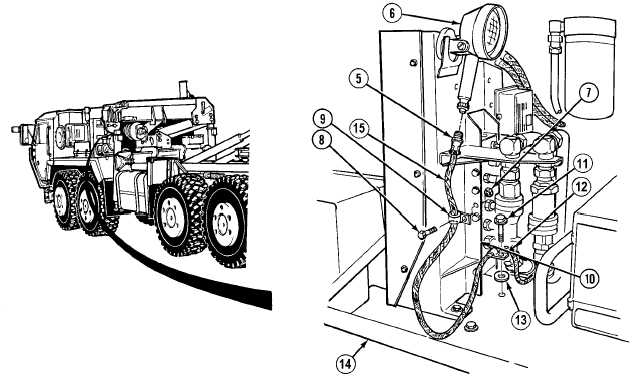 TM 9-2320-364-34-2
6-287
(100)   Position chassis wire harness (15) in cushion clip (12).
(101)   Install cushion clip (9) on bracket (10) with screw (8) and locknut (7).
(102)   Install washer (13), cushion clip (12) and screw (11) on fender (14).
Adhesives, solvents, and sealing compounds can burn easily, can give off harmful vapors, and
are harmful to skin and clothing.  To avoid injury or death, keep away from open fire and use
in well-ventilated area.  If adhesive, solvent, or sealing compound gets on skin or clothing,
wash immediately with soap and water.
(103)   Apply primer and sealing compound to three threads on MC54 connector (5).
(104)   Connect MC54 connector (5) to left side work lamp (6).