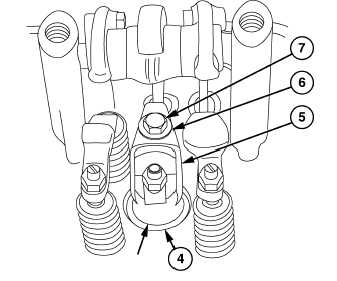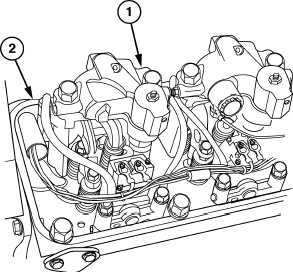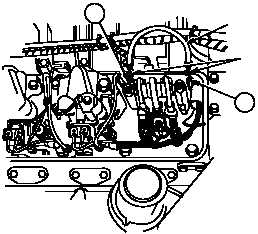 TM 9-2320-364-34-2
3-12     
3-3.  ENGINE TESTING (CONT).
NOTE
·
Gage adapter must be
installed with gage fitting
facing out.
·
Convex side of washer is
installed facing clamp.
(5)
Install gage adapter in injector tube (4) with
clamp (5), convex washer (6), and screw
(7).  Torque screw to 240-300 lb-in
(27.1-33.9 N.m).
NOTE
Jumper fuel pipe is carefully bent
to desired shape to make
connection between fuel inlet and
return connectors.
(6)
Install jumper fuel pipe and preformed
packings on fuel inlet connector (8) and fuel
return connector (9).  Torque to 145 lb-in
(16.3 N.m).
(7)
Install engine brake (1) on cylinder head (2).
(Para 3-32).
8
9
JUMPER
FUEL PIPE
PREFORMED
PACKINGS
GAGE ADAPTER