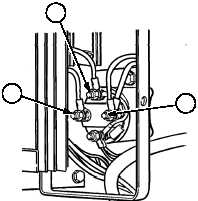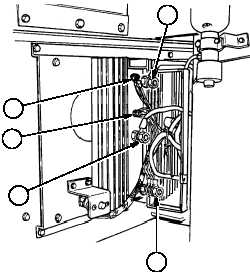 TM 9-2320-364-34-2
6-374     
6-36.  REVERSE POLARITY WIRING HARNESS REPLACEMENT (145 AMP) (CONT).
Adhesive causes immediate
bonding on contact with eyes,
skin, or clothing and also gives
off harmful vapors.  Wear
protective goggles and use in
well-ventilated area.  If adhesive
gets in eyes, try to keep eyes
open; flush eyes with water for
15 minutes and get immediate
medical attention.
(33)
Apply electrical sealant to 12 volt battery
stud (21), 24 volt alternator stud (17),
ground stud (31), IGN stud (26), 24 volt
battery stud (14), stud (43), stud (39) and
stud (35).
35
43
39
31
21
14
26
17