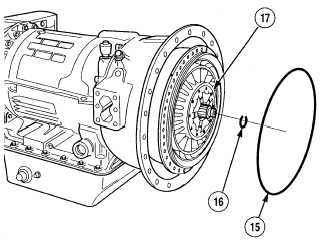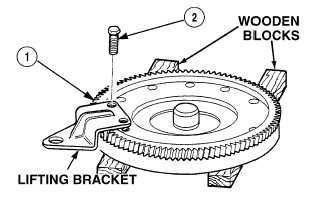 TM 9-2320-364-34-2
7-20     
7-10.  FLYWHEEL AND TORQUE CONVERTER TURBINE REPAIR (CONT).
(13)
Remove and discard torque converter
gasket (15) and turbine shaft seal ring (16)
from converter pump (17).
(14)
With the aid of an assistant, turn
flywheel (1) over so that lifting bracket is
facing upward.
(15)
Remove two screws (2) and lifting bracket
from flywheel (1).