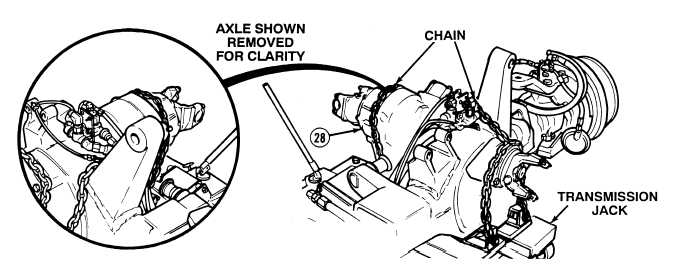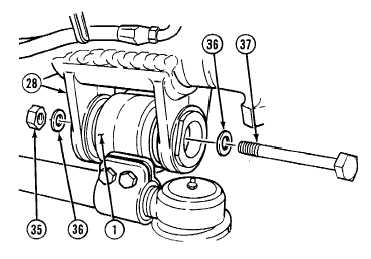 TM 9-2320-364-34-2
9-19
·
Axle No. 2 weighs 1,907 lbs (866 kg) (without brake drums).  Attach a transmission jack
prior to removal.  The axle must be chained to the transmission jack or an out of balance
condition may result.  Failure to comply may result in serious injury or death to personnel.
·
Keep fingers out of beam holes.  Failure to comply could result in serious injury to
personnel.
(19)
Position Axle No. 2 (28) on transmission jack and secure with chains.
(20)
With the aid of an assistant, remove
locknut (35), washer (36) and screw (37)
from each equalizer beam (1) and Axle
No. 2 (28).  Discard locknuts.