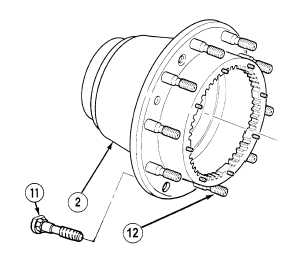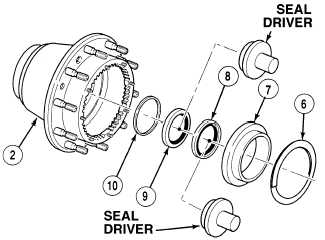 TM 9-2320-364-34-2
11-7
d.
Assembly.
NOTE
·
Perform Step (1) if studs
were removed.
·
Install four longer studs in
positions marked during
disassembly.
·
Ensure flat edge of stud
head is positioned parallel to
flat edge of wheel hub.
(1)
Install studs (11) and (12) in wheel hub (2)
Use care when installing retaining rings.  Retaining rings are under tension and can act as
projectiles when released causing injury to personnel.
(2)
Using seal drivers, install guide ring (10), seals (8) and (9), outside ring (7) and retaining ring (6) in
wheel hub (2).