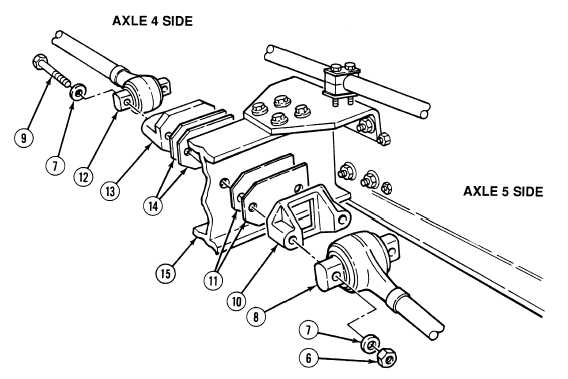 TM 9-2320-364-34-3
14-60     
14-9.  LONGITUDINAL TORQUE ROD REPLACEMENT (CONT).
NOTE
Screws may need to be partially pulled out to move torque rod.
(b)
With the aid of an assistant, remove two locknuts (6) and washers (7) from screws (9) and push
torque rod (8) out of way.  Discard locknuts.
NOTE
Tag and note number and size of spacers on each torque rod during removal.
(c)
Remove two screws (9), washers (7), bracket (10), spacers (11), torque rod (12), bracket (13) and
spacers (14) from crossmember (15).