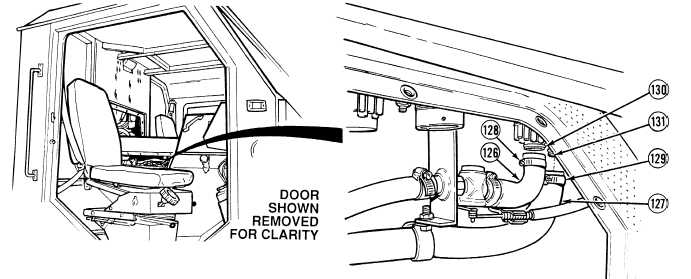 TM 9-2320-364-34-3
15-12     
15-2.  CAB ASSEMBLY REPLACEMENT (CONT).
Do not drain coolant if water temperature gage reads above 180 degrees F (82 degrees C).
Contact with steam or hot coolant will result in serious injury to personnel.
(48)
Loosen hose clamps (128) and (129) and remove hoses (126) and (127) from tubes (130) and (131).
(49)
Remove three screws (132) from each side of cross brace (133) and cab (27) and let cross brace lay on
truck frame.