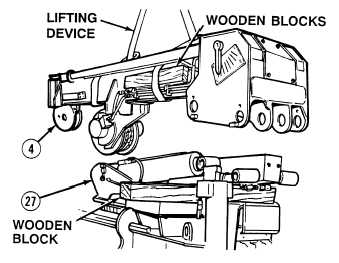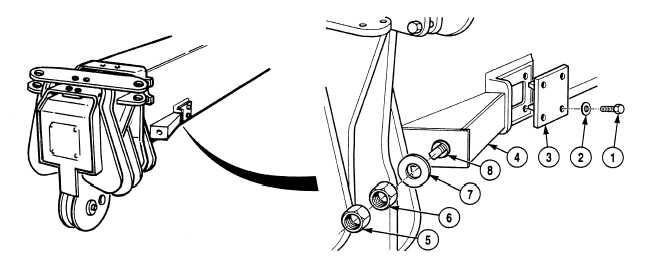 TM 9-2320-364-34-3
16-12     
16-3.  BOOM ASSEMBLY REPAIR (CONT).
(13)
With the aid of an assistant, remove boom
assembly (4) from subframe assembly (27).
(1)
Remove four screws (1), washers (2) and cable retainer plate (3) from base section (4).
NOTE
If cable is held while removing nut and locknut, note flat places on threaded rod for wrench.
(2)
Remove nut (5), locknut (6) and washer (7) from boom extraction cable end (8).  Discard locknut.