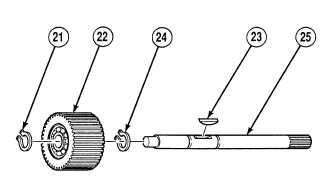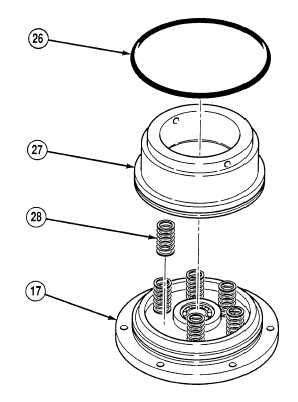 TM 9-2320-364-34-3
16-100
16-14.  HOIST BRAKE REPAIR (CONT).
Use care when removing
retaining rings.  Retaining rings
are under tension and can act as
projectiles when released causing
injury to personnel.
(11)
Remove retaining ring (21), gear (22),
key (23) and retaining ring (24) from gear
end of shaft (25).  Discard retaining rings
and key.
(12)
Remove preformed packing (26) from
piston (27).  Discard preformed packing.
(13)
Remove piston (27) and six springs (28)
from access cover (17).  Discard springs.