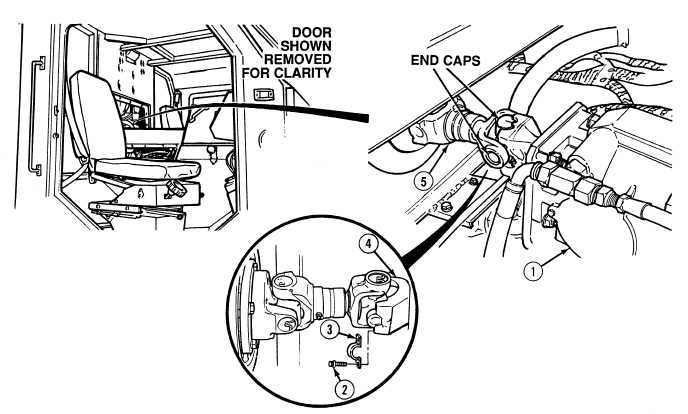 TM 9-2320-364-34-3
17-3
a.
Removal.
Universal joint end caps may fall off during Step (2).  Ensure caps stay with driveshaft.
Failure to comply may result in damage to equipment.
NOTE
·
Tag and mark hoses prior to removal.
·
Note location and position of adapters, elbows and tees prior to removal.
·
Cap and plug all hoses and fittings after removal.
·
Remove cable ties as required.
(1)
Position drain pan under main hydraulic pump (1).
(2)
Remove four screws (2), and two straps (3) from end yoke (4).
(3)
Remove driveshaft (5) from end yoke (4) and position driveshaft out of way.